• david becker • guitar • sheptone • strings • thelonious monk • transcription • well you neednt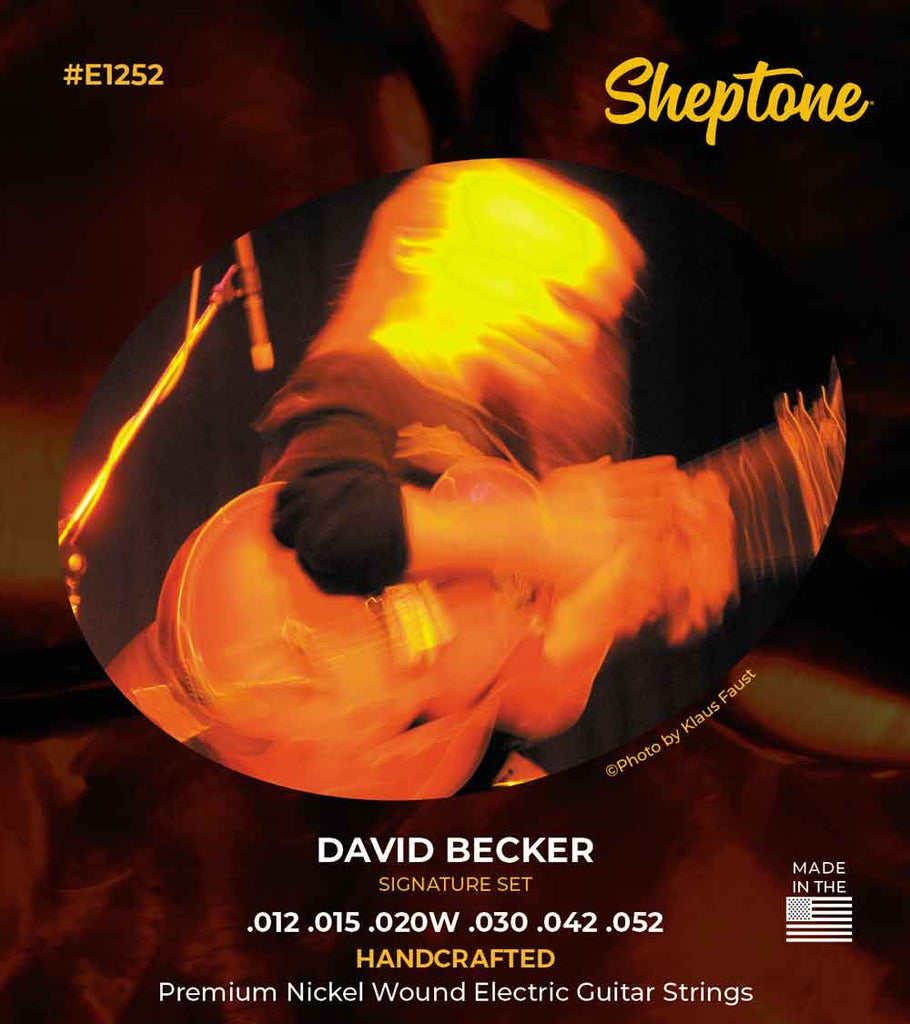 I just couldn't pass up the opportunity to share this new transcription of "Well you Needn't" by Thelonious Monk, performed by Sheptone artist David Becker. 
---
• doyle • doyle wolfgang von frankenstein • ele • electric guitar strings • guitar • misfits • strings • von frankenstein monster gear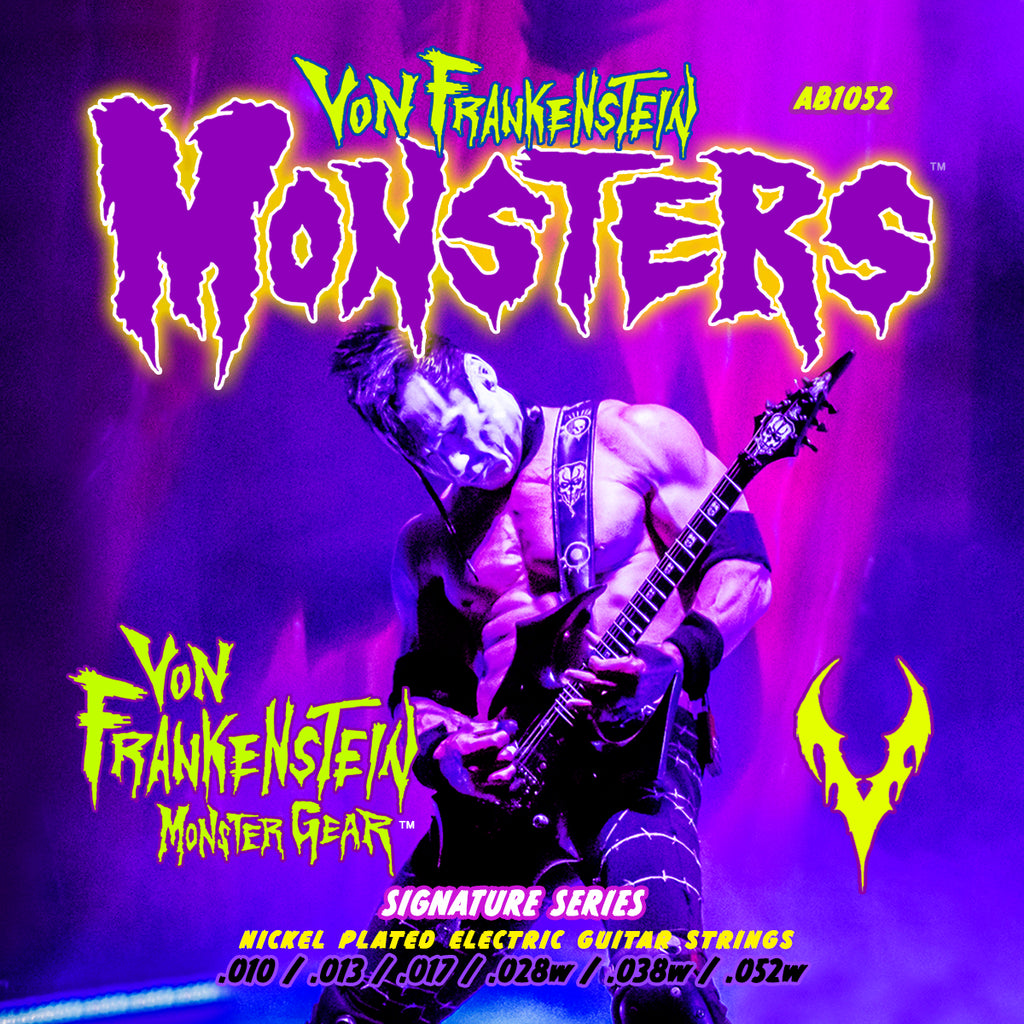 If you haven't heard by now, I have teamed up with my long-time friend Doyle Wolfgang Von Frankenstein of the legendary Misfits to launch a line of guitar accessories.  We are starting off with strings.  The Von Frankenstein Monster Gear strings are the same exact string as the Sheptone string, just in a wider variety of gauge combinations.  If you dabble in drop tunings, definitely check out the line.  OR, if you have a couple seven strings lying around, we have a signature set from Jeff Loomis and another from Machinehead guitarist Logan Mader.  There is plenty more to come. ...
---
• david becker • electric guitar strings • guitar • jazz • wound 3rd • wound third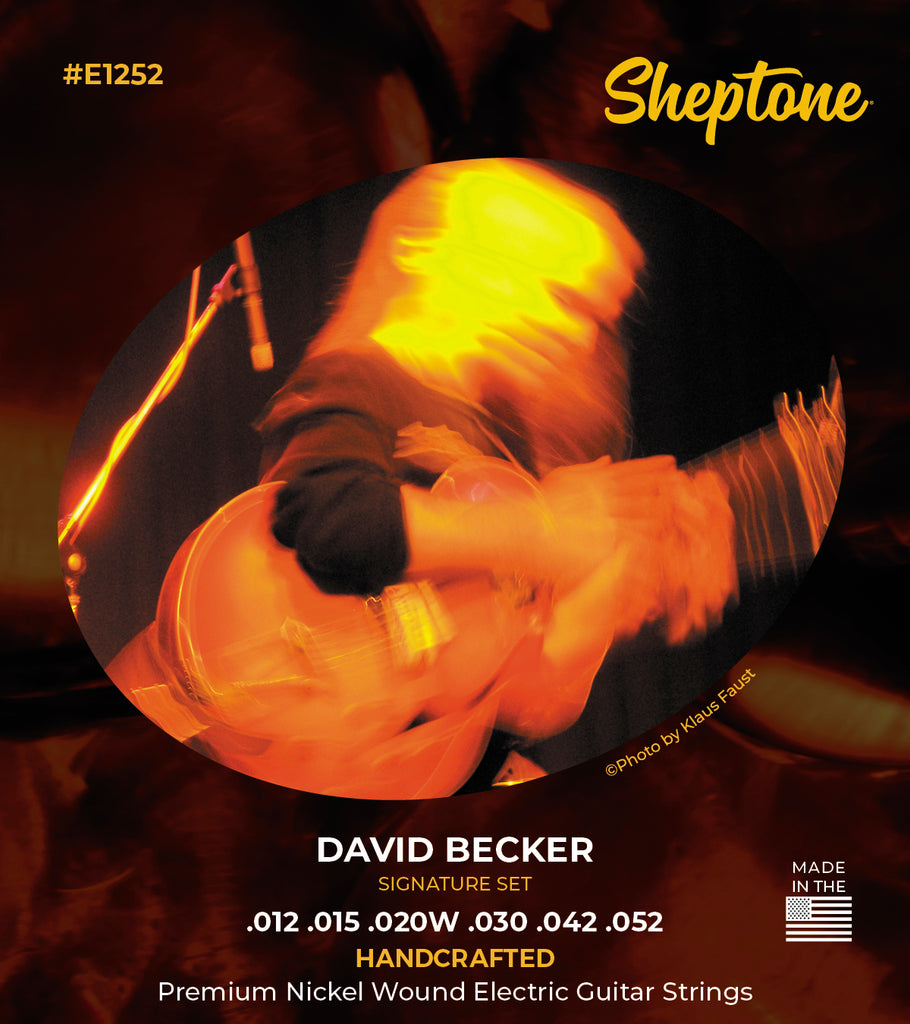 I am so stoked to announce that I have teamed up with legendary jazz guitarist, David Becker to manufacture his signature electric guitar string set.  I've worked with David on other projects for the past 10 years and have been a fan for even longer.  This set has a very cool gauge combination AND a wound third.  It just sounds so good on a jazz box  Click on over and order yourself a set or three to try for yourself.
---
• 80's • alnico5 • electric • fender • guitar • humbucker • la grange • paf • patent applied for • phil short • pickup • strat • stratocaster • tribute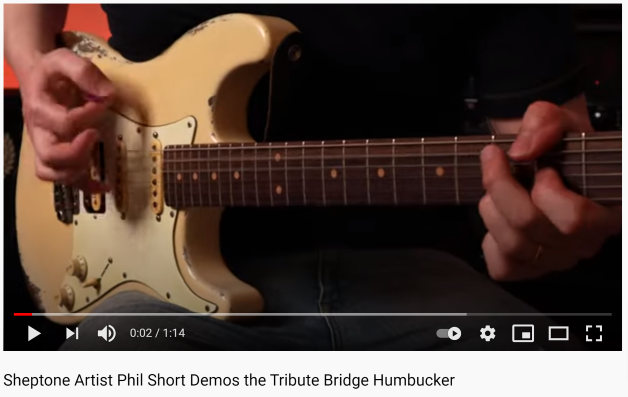 Phil Short Demonstrates the Sheptone Tribute humbucker in his new La Grange double cutaway guitar!
---
• alnico4 • electric • fender • Gibson • guitar • humbucker • les paul • nocaster • paf • patent applied for • pickup • sheptone • sheptone pickups • single coil • strat • stratocaster • tele • telecaster • tone • tribute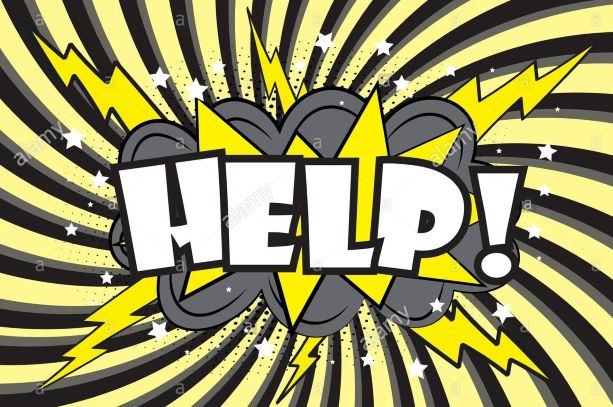 Sheptone humbucker pickups are now available at GuitarCenter.com, MusiciansFriend.com, Target.com, and WalMart.com