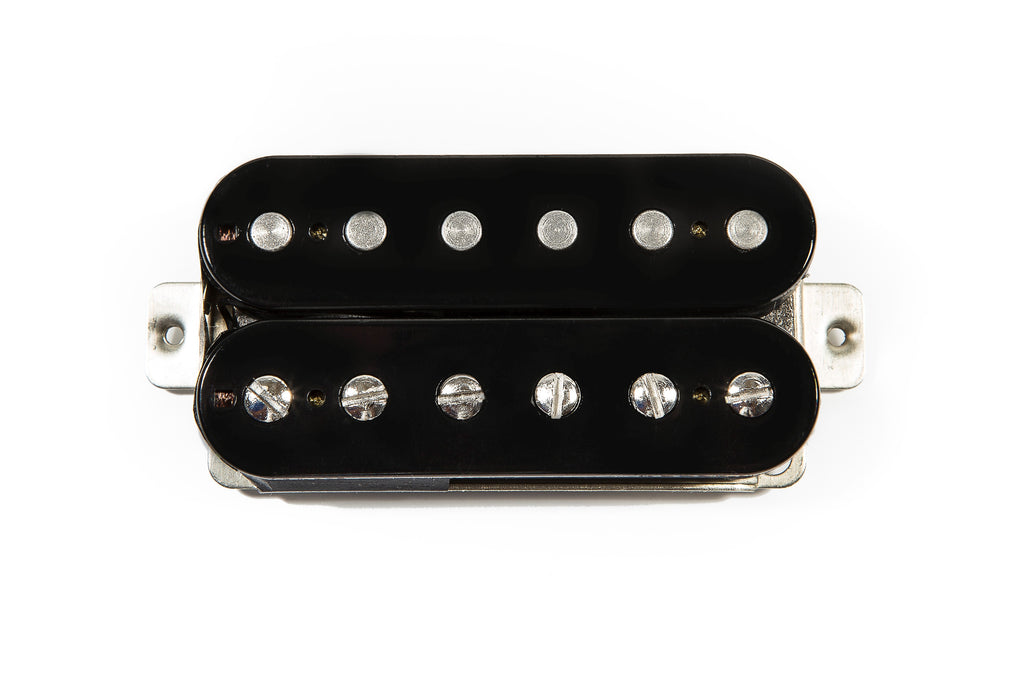 Sheptone
Custard Pie Humbucker
There is just so much going on in this pickup. It's versatility is unmatched.
I took the concept of what is behind my Heartbreaker pickup and made some small tweaks to accommodate a friend, Tony Pasko. Tony is a guitarist/composer with a resume a mile long. You've been hearing this pickup for years on TV shows such as Duck Dynasty, The Wahlburgers, Wicked Tuna, and much more courtesy of his work. He needed a pickup that will still sound huge once it's compressed to near death and eventually comes through your television set. BUT also needed it to sound huge and articulate when he plays live on stage. What we ended up with is something I think might be the best 53mm humbucker on the market. While Jimmy Page tones can be hinted at with this one, there is so much more. Try splitting it to single coil. It sounds amazing. It's the closest you will ever be to a single coil tone without it actually being a single coil. It has dynamics, too. You can hammer out big ballsy chords or just shred to your heart's desire. And she cleans up nicely!
No matter how you cut it, this Custard Pie gives you a slice of heaven every single time you plug in.
Specs:
53mm spacing
German Silver Nickel base plate
Short legs
Maple spacer bar
4-wire lead
42 AWG Plain Enamel wire for the coils
The pickup is built to a specific number of winds. However, the resistance tends to measure around 9 Kohms
Please allow four weeks for delivery as each order is handcrafted at the time of order.
---
Share this Product
---
More from this collection